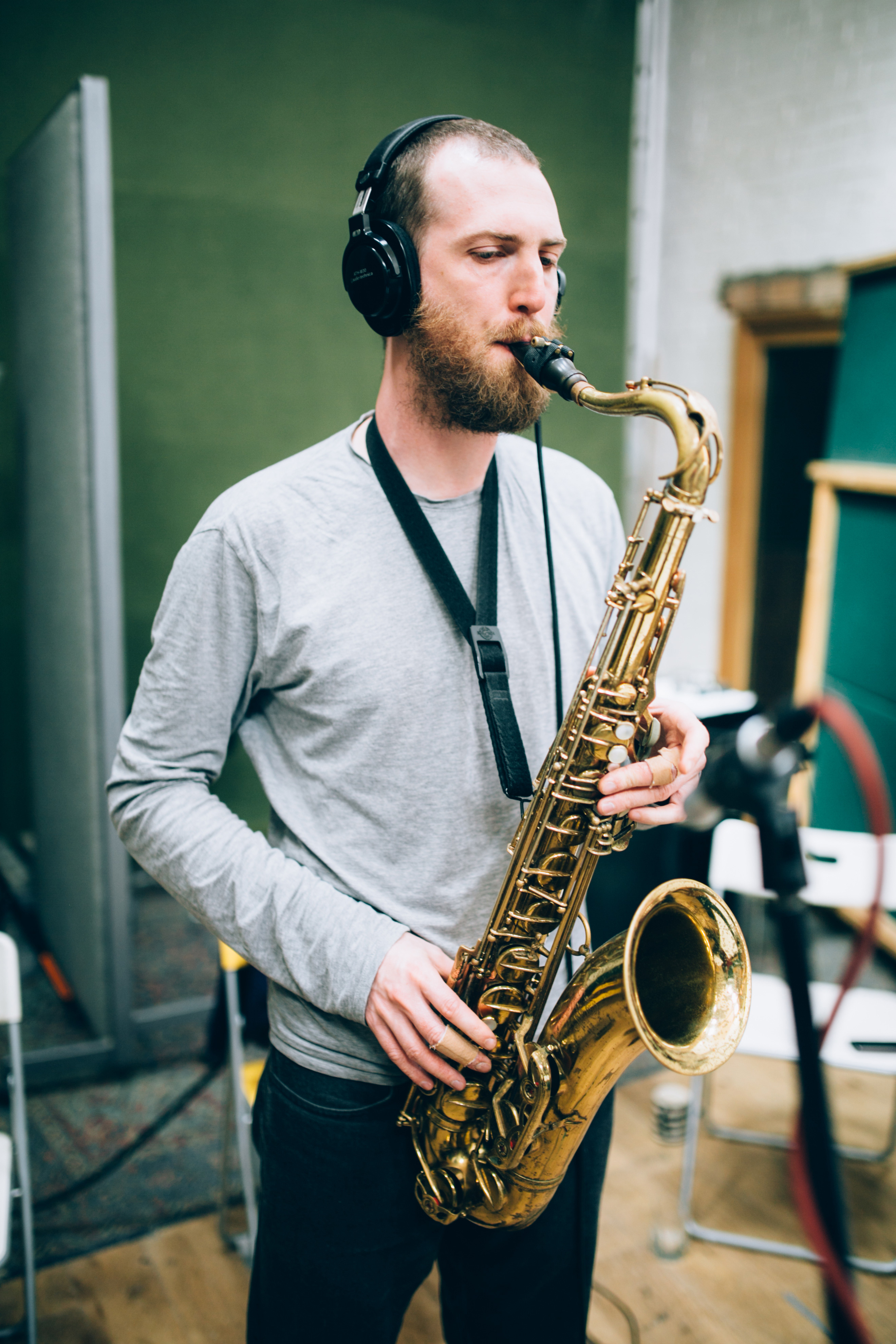 Tom Ward is a musician, composer and computer programmer from Yorkshire, currently based in London. Although his primary instrument is the saxophone, in recent years he has also been involved in a variety of projects playing clarinets and flute. Tom composes for and plays in the Madwort series of ensembles: Madwort Saxophone Quartet, Madwort's Mechanical Mindset, and Madwort's Menagerie. The three groups explore a core repertoire of Tom's original compositions, with very different instrumentations. Madwort Saxophone Quartet comprises four saxophones, Madwort's Mechanical Mindset is saxophone plus rhythm section, and Madwort's Menagerie is an unusual sextet comprising flute, bass clarinet, trumpet, trombone, cello and double-bass. This selection of bands allows for a multiplicity of interpretations and arrangements to explore the same material from varying perspectives.
As well as composed music, Tom has an interest in freely improvised music. His collaborative group Ma/ti/om featuring Swedish percussionist Matilda Rolfsson and double bassist Tim Fairhall have recently released their first album Ashes on Raw Tonk Records and are planning to do a Scandinavian tour in early 2017.
Tom is a regular member of Cath Roberts' septet Quadraceratops and anarchic London big band Overground Collective, as well as performing with bands such as Beats & Pieces Big Band, London Jazz Orchestra and Yazz Ahmed's Family Hafla. He was also a member of the Peter Whittingham award-winning ensemble Porpoise Corpus and Combustible Alarms Big Band.
Madwort logo by Christophe Szpajdel