Monthly Archives:
September 2013
Playing John Eacott's Floodtide Open to the Thames.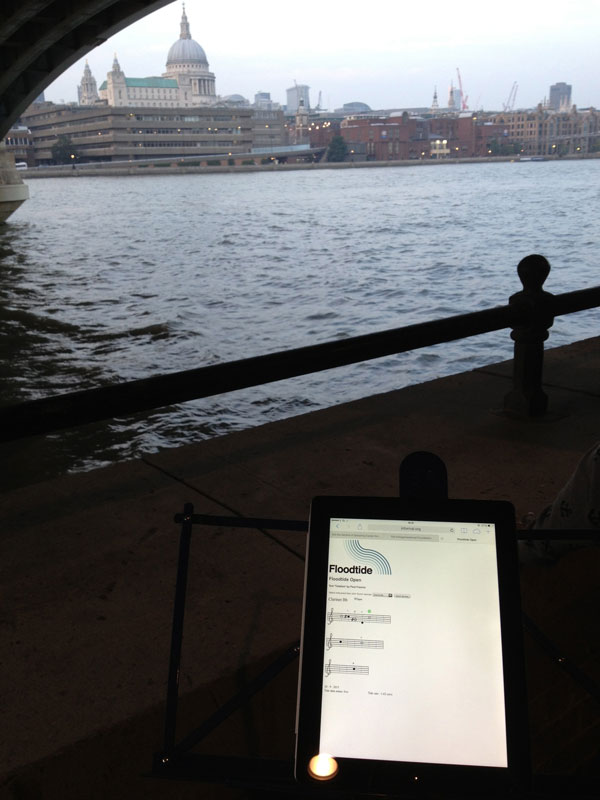 Here's what I'm up to in the near future:
Sept 4th – Madwort Sax Quartet @ Vortex Downstairs (early set 7-8pm)
A short after-work gig at the Vortex, curated by Chris Dowding.
Sept 12th – Jeff Chambers Variable n-tet @ Lume (Venue: 100 Crows Rising, Angel)
The n-tet has been rehearsing for a while, this is the gig!
Sept 17th – Quadraceratops @ Vortex (supporting ReDiviDeR)
Including a one-off collaboration between the two bands…
Sept 26th – Madwort Sax Quartet @ Lume (Venue: TBC!)
October 6th – Quadraceratops @ Union Chapel (afternoon: 3pm)